Union sets up lines against Pac 12 Network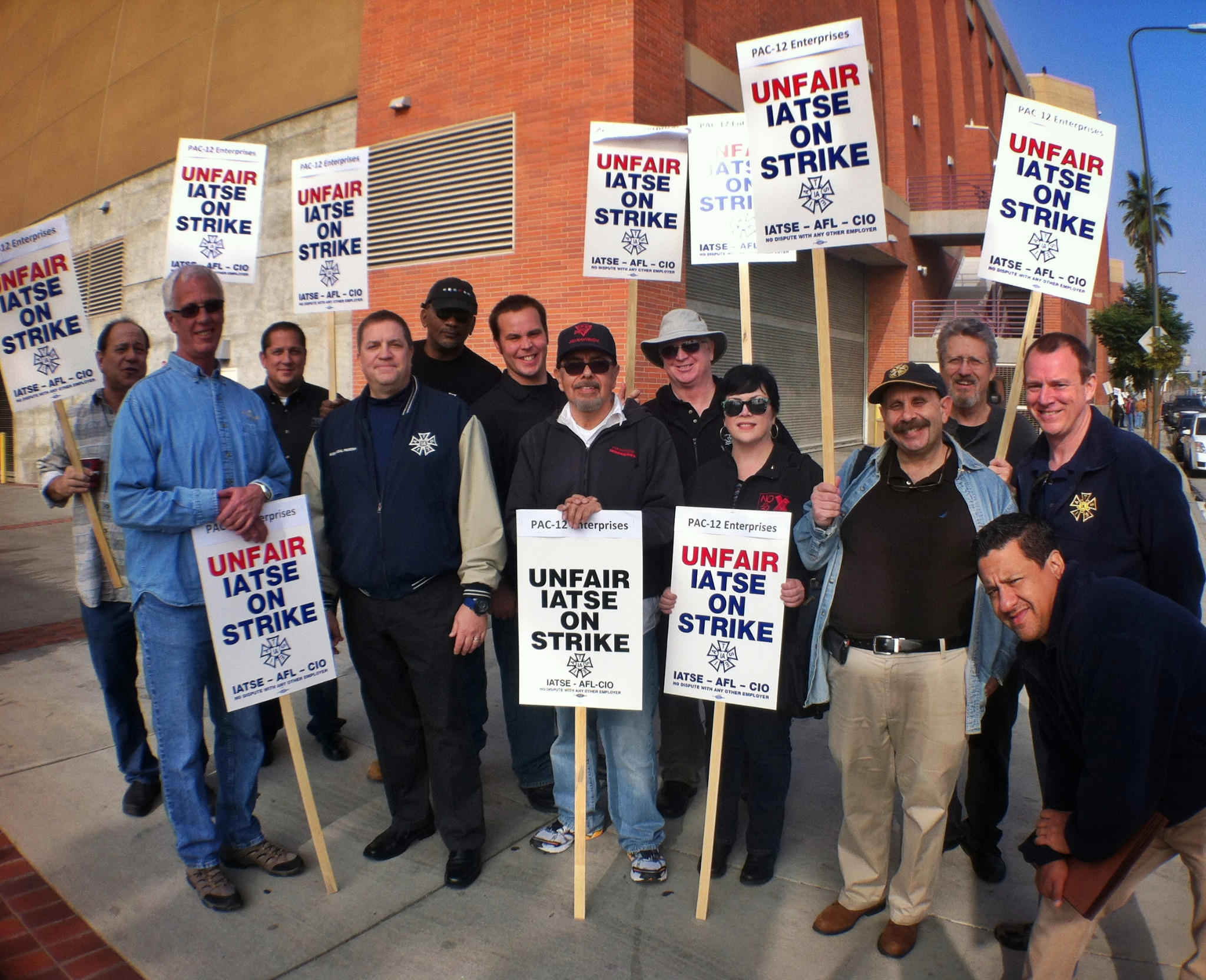 The Intl. Alliance of Theatrical Stage Employees will strike for a second weekend against the Pac 12 Network.The below-the-line union plans to set up strike lines Saturday outside basketball games at UCLA and the University of Southern California in Los Angeles, Arizona State University in Tempe, University of Washington in Seattleand; and at UC Berkeley.IATSE also picketed a quintet of games last Saturday in support of unionizing broadcast technicians on the recently launched sports network. IATSE has said strike is an attempt to establish standard wages and benefits for daily hire technical employees of the network working on live sporting events.
The Pac-12 Network has indicated it will continue to use non-union labor.
The union has said that since the network went on air in September, it has employed technicians represented by IATSE at venues of the 10 institutions in its jurisdiction while also crewing many events in those markets using non-union labor, or a combination of non-union and covered labor side by side on the same job.
Contact Dave McNary at dave.mcnary@variety.com
 —-
Arl
The O' SAG Watchdog
*Photo by SAG Watchdog