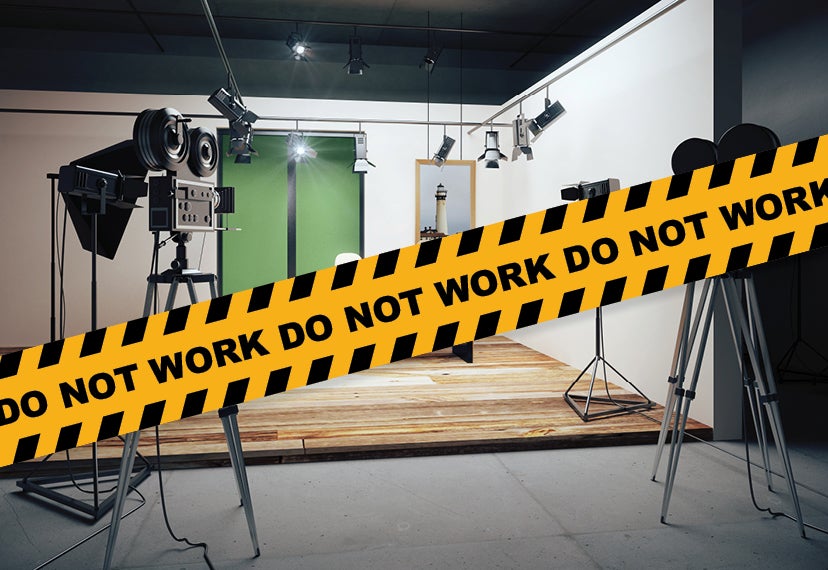 The following from SAG-AFTRA:
Attention All Members Who Do Audiobook Narration Work
Important Notice Regarding eAudio in Astoria, New York
SAG-AFTRA has been successfully organizing in the area of audiobooks for the last decade and has contracts with publishers and producers both large and small across the country.
eAudio is a company based in Astoria, New York that produces children's audiobooks. eAudio was signed to a two (2) year agreement that expired on October 31, 2017. The company was formerly known as Robert Agis Productions and was signed to a SAG-AFTRA audiobook agreement effective October 31, 2015.
SAG-AFTRA attempted to negotiate a successor agreement with eAudio but the company refused stating that it was not going to work with SAG-AFTRA members. The company was advised in writing and by phone that SAG-AFTRA staff would have no choice but to seek a "No Contract, No Work" order if an agreement was not reached.
As such, with the unanimous support of the SAG-AFTRA Audiobook Steering Committee, the Executive Committee of the National Board has voted unanimously to issue a "No Contract, No Work" order against eAudio. Members are further advised that SAG-AFTRA has reason to believe Robert Agis may create new entities to engage in non-union production and therefore members are urged to contact the union if offered work by any Robert Agis affiliated entity.
Therefore SAG-AFTRA members are hereby informed that no member may accept work with eAudio until such time as it becomes signatory to a SAG-AFTRA agreement and that violation of such order may result in disciplinary action in accordance with the SAG-AFTRA Constitution.
For more information or if you are otherwise contacted by the company, contact SAG-AFTRA Associate Executive Director/Labor Counsel News and Broadcast Richard Larkin (212) 863-4242 or richard.larkin@sagaftra.org.
—
Hang tough fellow members!
Arl
The Ol' SAG Watchdog