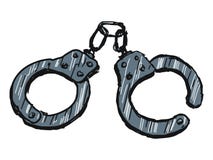 "Mexicans need burritos," a co-conspirator allegedly texted a witness, purportedly meaning that "Papi" — allegedly executive Rick Rubano, whose attorney says he's innocent — wanted a kickback deposited that morning.
Federal agents arrested on Friday the former co-head of information technology at the AFTRA Retirement Fund, Enrico "Rick" Rubano, and an alleged co-conspirator and charged them with two counts of conspiracy to commit wire fraud in connection with an alleged bogus invoicing and kickback scheme that a Postal Inspector says netted at least $3.4 million from 2009-2015.
In an interview, Rubano's attorney flatly declared him innocent and said that "the allegations are false."
The allegations are contained in a criminal complaint dated January 17, 2017, and apparently unsealed after the arrest, as well as a Department of Justice press release and a statement on the website of the Fund, which was formerly known as the AFTRA Health & Retirement Fund prior to the merger of its health plan and the SAG Health Plan.
"During one of [our] periodic internal reviews of operations, AFTRA Retirement found evidence that there may have been unauthorized expenditures in connection with a vendor relationship," says the statement. "AFTRA Retirement immediately undertook a careful review of the evidence and promptly notified federal law enforcement authorities. AFTRA Retirement has actively cooperated in this investigation."
The Fund, which is a legally separate organization from the SAG Plan  and from SAG-AFTRA itself, did not immediately respond to a request for comment, and SAG-AFTRA would not immediately comment on the situation.
The union's national board is meeting today, Saturday, and will likely discuss the matter or may already have in the last couple hours.
"He's innocent and we fully expect him to be exonerated in time," said Rubano's counsel, high-powered New York attorney Sarita Kedia. "He's a good person, he's worked diligently throughout his career and has been an exemplary employee."
She added, "A mistake was made because of false statements by CW-1 [a confidential witness for the government] and possibly others." She said Rubano's employment with the Fund ended in fall 2015.
Meanwhile, the Fund's statement adds that "AFTRA Retirement also promptly notified its insurance carrier of this situation and is pursuing recovery of any losses ultimately determined to have been incurred. … [T]he losses will not have a material financial impact on AFTRA Retirement and participants' benefits are not at risk."
The criminal complaint triggers a thirty-day period in which prosecutors can issue an indictment if they intend to proceed, Rubano's attorney said. Each of the charges carries a maximum sentence of twenty years, according to the DOJ release. However, actual sentences, if the defendants are found or plead guilty, are determined by a judge, with reference to guidelines that often suggest a shorter sentence than the maximum.
According to the complaint, Rubano was co-head of IT from 2008 through October 2015 and, starting in 2009, approved hundreds of false invoices submitted by consultant Shivanand Maharaj, who was also arrested Friday. Most of the invoices were for "an amount slightly less than $5,000," said the complaint, and contained a brief description of the IT work purportedly performed, but without backup documentation or any description of scope of work or hours worked.
When a US Postal Inspector reviewed sample invoices with Fund employees, she found variously that the work had been performed by other vendors, was covered by existing service contracts, was not appropriate for an outside consultant or had in fact ben performed by the Fund employees themselves.
The inspector also found that Maharaj's company had paid Rubano's "at least approximately $200,000" via over one hundred wire transfers and checks, and also that on more than forty occasions cash was withdrawn from the Maharaj company's bank account and an identical cash deposit was made to the Rubano company's.
In addition, the complaint alleges that Rubano and Maharaj approached a third individual, identified only as CW-1 and persuaded that person to set up an IT company notwithstanding CW-1's complete lack of IT background or experience. That entity was then used as a vehicle for the fraud, according to the complaint, with CW-1 receiving somewhat less than a 30 percent cut of applicable payments from the Fund.
In October 2016, Maharaj asked CW-1 to destroy check stubs relating to those payments, according to the complaint. Whether CW-1 did so is unclear, as the Postal Inspector states in the complaint that she reviewed over sixty check stubs.
Rubano's attorney confirmed that agents seized tangible items upon arresting her client, but said she didn't know what was taken. Computers, documents and cell phones are among the typical targets of a criminal search warrant.
In addition to documentary evidence, the complaint alleges a number of text messages, including one dated October 30, 2014, in which Maharaj texted CW-1 and said that "Papi" wanted a deposit made that morning because "Mexicans need burritos."
Jan. 21, 11:04 a.m.: Updated with comments and information from Rubano's attorney
—
Words fail me!  As it appears so have some at AFTRA
Arl
The Ol' SAG Watchdog
*Photo selected by the Watchdog