The WGA continues to gather outside support as negotiations for a new film and TV contract come down to the wire, with LA City Councilman David Ryu, Sens. Elizabeth Warren and Sherrod Brown and the Allied Pilots Association announcing today that they stand in solidarity with the guild and its objectives. Negotiations, meanwhile, are continuing right up until tonight's midnight bargaining deadline.
"It is in your power to avoid a work stoppage that will inconvenience millions of Americans and inflict serious economic damage," Ryu wrote in a letter to CBS, Time Warner, the Walt Disney Company, 21st Century Fox, Comcast and Viacom. "We call on you to negotiate a new contract that fairly compensates the creators of your most valuable assets – the writers."
,Senator Elisabeth Warren senior U.S. senator from Massachusetts posted this: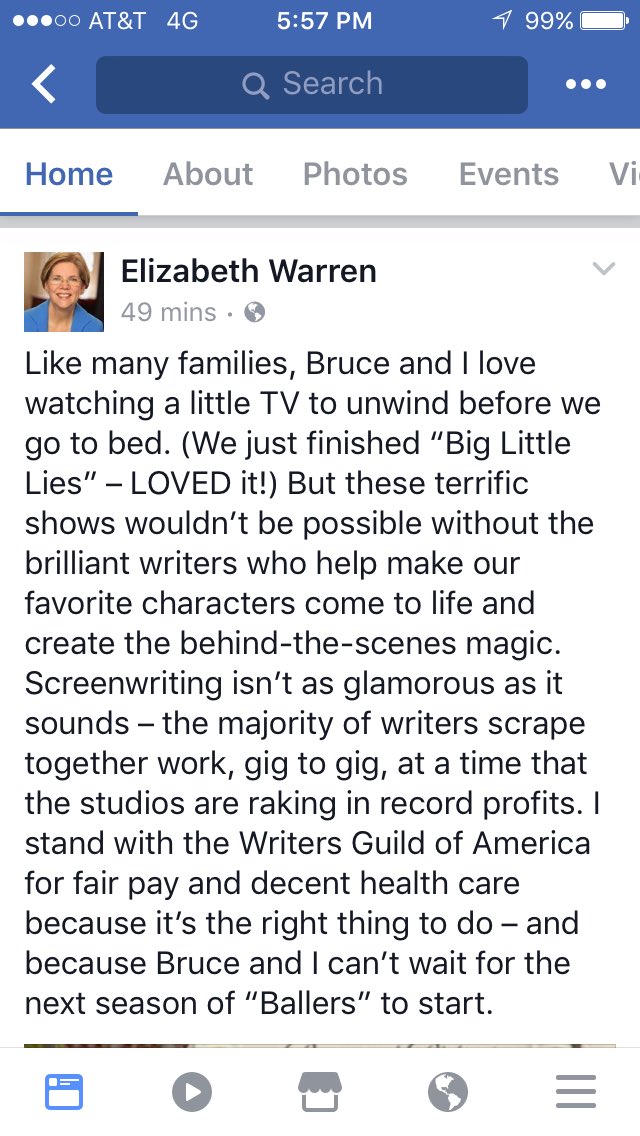 —
Hopefully!  We keep our fingers crossed.  And I ain't saying this just to justify my pour spelling.
Arl
The Ol' SAG Watchdog
*Headline Photo selected by Watchdog